Join the ICCD Contemplative Sitting Network
Commit to a daily contemplative practice, usually between the hours of 6:00—7:30 AM in your time zone,  knowing you are part of this larger network –
A contemplative community open to the Divine seeking personal, ecclesial and societal transformation.
Please include your street address and city/state/zip in the body of the email.
Welcome!
Contemplative Sitting Network Sign Up
   Welcome to the ICCD Contemplative Sitting Network
  In Alice Walker's recent collection of poems, The World Will Follow Joy, the poet expresses her yearning for peace in the image of "Turning Madness into Flowers." She writes:
It is my thought that the ugliness of war, of gratuitous violence in all its hideous
forms, will cease very soon to appeal to even the most insulated of human beings.
It will be seen by all for what it is: a threat to our well-being, to our survival as a
species, and to our happiness.
Walker looks forward to "a great awakening" she believes has "already begun" that "will turn our madness into flowers…."  ICCD shares Alice Walker's faith and has been planting the seeds for this hoped-for flowering for more than 14 years through its commitment to communal contemplation.
One of ICCD's flowerings is our Contemplative Sitting Network. This network originated as part of the follow-up to the one day ICCD program "Transformation in a Time of Uncertainty."  Flowing from this we currently have close to a dozen groups in the time zones across the U.S. and in Canada who are engaged in contemplative sitting for 20 minutes every morning seeking in the words of Ilia Delio, "new relationships of love that include Earth, all peoples, other religions, all planets and all galaxies."
From its beginning on October 4, 2013, the ICCD Contemplative Sitting Network now has over 800 members throughout the world, primarily in North America.
If you currently have a contemplative sitting practice in which you engage we invite you to join with us daily, usually between the hours of 6—7:30 AM in your time zone, expanding the intention of your practice to include personal, ecclesial and societal transformation.
If you do not have such a practice, at the conclusion of this letter you will find simple instructions to assist you in beginning such a practice.
As ICCD has been moving in its second decade we have been focused on "Exercising Contemplative Power."  In developing this concept we were reminded of Dorothy Soelle's words: "Contemplation sees things as God sees them and leads to an active resistance to evil."  We recognized that although we each exercise our own contemplative power, we want to grow in our capacity to exercise it together. The Contemplative Sitting Network gives us an opportunity to move more deeply into both of these realities.
We are delighted that you are joining with us in your own place as we plant seeds of hope – "turning madness into flowers."
Sincerely,
Nancy Sylvester, IHM,    ICCD Executive Director                                                                                
Margaret Galiardi, OP,    ICCD Program Associate
References:
Delio, Ilia, The Unbearable Wholeness of Being: God, Evolution and the Power of Love. Maryknoll, NY: Orbis, 2013.
Soelle, Dorothy, quoted in "Exercising Contemplative Power" www.iccdinstitute.org/ecp.
Walker, Alice, The World Will Follow Joy: Turning Madness into Flowers. NY: The New Press, 2013
 How to Begin a Contemplative Sitting Practice
As the intention is to build a contemplative sitting practice into your daily routine, not simply to turn to it on occasion, the following considerations will prove helpful:
Select a time of a day and place in which you will practice every day.  There will no doubt be exceptions to this, but generally if your desire is make contemplative sitting a part of your daily routine, it is best to begin with a set time and place until you have established this practice.
Our Contemplative Sitting Network hours are between 6—7:30 AM in your time zone.  Again there may be occasions which demand that you practice outside of these hours.  It is better to do that than to skip the practice, especially as you begin.
You may wish to light a candle as you begin to signal to yourself that what you are about to embark upon is special.
You posture should be such that your spine is straight and your feet flat on the floor.  You want to be both relaxed and alert.  If you wish you can open the palms of both your hands on your lap.
As time becomes somewhat illusive during contemplative sitting (sometimes the minutes seem to pass very quickly; at other times the minutes seem to drag), you may wish to use a timer and set it for the desired minutes…for our purposes here 20 minutes.  (A digital timer eliminates ticking.)
There's lot of thinking about eyes open or closed.  Do what works for you.
As you begin your contemplative practice first set the intention to access the Divine within you.
Then begin your sitting. Here are some ways to assist you in focusing and letting go of your everyday thoughts opening yourself to this deep presence.
Follow your breath. Turn to God with love and begin by watching your own breath.  You can count your breaths if you wish. One being the in-breath and two the out-breath.  Slowly keep on counting until you have reached ten.  Then return to one and begin again.  Or simply follow your breath on the in-breath and then the out-breath. Returning to your breath when your mind starts to wander.
Repeat a phrase or word. Select a phrase or word that you will keep repeating.  It is called a mantra.  You might wish to select the name of Jesus, or more generally a word such as Love," or "Peace," or the Greek word from the New Testament, "Maranatha.," meaning "Come, Lord Jesus." Slowly keep repeating this word in synch with your own breath.  When you notice you are thinking of something else, gently return to your mantra to refocus your attention.
Begin with a word then let it go. Begin by repeating a sacred word. Then when you are centered, stop saying the word and drop down into the silence. If thoughts come, simply let them float through your mind.  You are creating an openness and cultivating a detached attitude toward your thoughts. Go back to your sacred word and refocus your intention when you notice you are thinking of something else.
Do remember not to become upset when you notice you have begun to think about something else. This is very normal.
When the time for contemplative sitting is concluded, take a minute or so to bring your attention back to your immediate surroundings and then begin to go about your daily routine.
There's lot of thinking about eyes open or closed.  Do what works for you.
In contemplation you are accessing the Divine within you here are some ways to help you do this:
Follow your breath. Turn to God with love and begin by watching your own breath.  You can count your breaths if you wish. One being the in-breath and two the out-breath.  Slowly keep on counting until you have reached ten.  Then return to one and begin again.  Or simply follow your breath on the in-breath and then the out-breath. Returning to your breath when your mind starts to wander.
Repeat a phrase or word. Select a phrase or word that you will keep repeating.  It is called a mantra.  You might wish to select the name of Jesus, or more generally a word such as Love," or "Peace," or the Greek word from the New Testament, "Maranatha.," meaning "Come, Lord Jesus." Slowly keep repeating this word in synch with your own breath.  When you notice you are thinking of something else, gently return to your mantra to refocus your attention.
Set the intention. Begin by repeating a sacred word as above.  Then when you are centered, get in touch with the Divine Presence within you.  If thoughts come, simply let them float through your mind.  You are creating an openness and cultivating a detached attitude toward your thoughts. Go back to your sacred word and refocus your intention when you notice you are thinking of something else.
Do remember not to become upset when you notice you have begun to think about something else. This is very normal.
When the time for contemplative sitting is concluded, take a minute or so to bring your attention back to your immediate surroundings and then begin to go about your daily routine.
NOVEMBER 2017
Time is a funny thing.  We often hear ourselves say, "It flies," or "It drags."  When we're happy we want it to stop.  W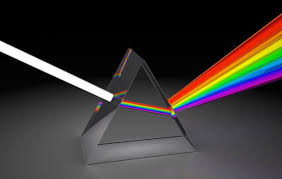 hen things aren't going well we feel it is unending.  This illusive quality of time can be particularly experienced during contemplative sitting.  Twenty minutes can feel like 2 or 200,000!
Contemplative sitting seems to be able to do with time what a prism can do with light, that is, break it into its constitutive parts and reveal not different colors but rather different aspects of reality. In those rare and precious experiences during contemplative sitting, (or other privileged moments as well for that matter) when time does stop, we feel enveloped in the timeless authenticity of the Divine, a reality which is omnipresent even if we are not present to it.
That my friend, is the point.  Contemplative sitting calls into, not out of, that which is Most Real.  Our sojourns into timelessness, fleeting as they are, impel us not to flee the world but to embrace it with a new found energy and responsibility for the future of time in an unfolding Universe.  The Universe now more than ever needs us to sit!
---
OCTOBER 2017
It's happening–have you noticed? More and more of the twenty-four hour period we call "Day" is being encroache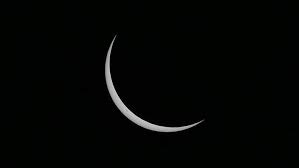 d upon by the darkness. At least this is the case in the northern hemisphere. Some of us love this descent into what we perceive as the deep. For others the lack of sunlight may cause Seasonal Affective Disorder. Regardless of personal preference or even need, Wendell Berry reminds us, "To go into the dark with a light is to know the light.  To know the dark, go dark."
Berry's wisdom notwithstanding, the regular practice of contemplative sitting may well be an opportunity to experience life, if only for brief moments, beyond all our associations with either light or darkness.  In our releasing of thought after thought in order that we might "let go into God," we rest in space beyond preference, beyond the beauty of either light or darkness.  It is the space of silence, of pure being where we encounter nothing less than Source. Grounded here we know that hurricanes, fires and drought, political recklessness, instability and mass killings, and yes even our own personal struggles, even in the face of the suffering they bring, call us to the deeper "presencing" that contemplative sitting hews out of us.
Let us go beyond the light and the dark, sit strongly for the many, and for the one.  Let us be at peace.
---
SEPTEMBER 2017
The sanderling is a small wading bird found on every continent except Antarctica. They are wondrous beings to observe are known for playing tag with the waves. As soon as an ocean waves begins to recede they charge forward on their tiny legs to the very edge of the wave and begin pecking furiously at the sand trying to find something to munch on, mostly invertebrates washed in on the wave. As a new wave arrives they scurry away from the incoming water, all the time rem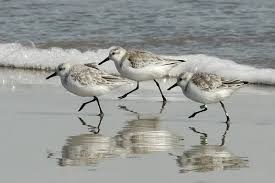 aining as close to the edge of the water as possible. Over and over, seemingly endlessly, they repeat the pattern.
Believe it or not, contemplatively sitting, either alone with others, does have something in common with the behavior of the sanderlings.We humans often play tag with God as we endeavor to turn to the Divine in search of nourishment. As we sit, our charging through life, scurrying here and there, begins to slow as we discover our food for the journey is indeed right in front of us, in our own hearts and all around us. No pecking is required, rather we learn in time to see the richness in which we are embedded. Over and over again almost endlessly we repeat the pattern: let go of the thoughts, return to God, discover "The real bread that gives life to the world." (John 6:51).
May our daily sittings continue to be blessed!
---
AUGUST 2017
It was a beautiful summer's evening on the Mississippi.  As we glided along the river I found myself thinking out loud:  "All we need now is a bald eagle."  Within minutes my friend Betsy's husband, Tom, pilot of the boat pointed to his left and exclaimed, "Look there, a bald eagle."   I wasn't prepared for the next question.  It was, "Shall we try and catch up with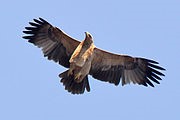 it.?"  Spontaneously and with great excitement, I responded, "Yes!"  With that Tom opened the throttle on the boat and we sped across the water until we were directly under the majestic creature, watching it flap it wings as it gracefully made its way across the evening sky. How truly thrilling to be so close to an eagle being an eagle!
Every morning we get to witness another miracle of sorts.  It's watching human beings be human individually or communally, as a session of contemplative sitting takes place.  We do what only we can do.  We exercise our self-reflexive awareness and turn toward God.  Devoid of wings we soar by repeatedly letting of our thoughts, emptying ourselves so that we can make more space for the Divine in ourselves and in our world.  How thrilling to be so close to the repeated in-breaking of God.
Keep on sitting!
---
JULY 2017
This spring and summer a friend parked her recreational vehicle in an RV park bordering a lake in California. In late spring she noted a peculiar site on the lake: There was a duck being followed by her newly hatched ducklings paddling along in a single line….but the last in line was a gosling!
At first she didn't beli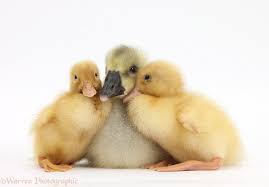 eve her eyes and thought perhaps the outsider had "joined the group" just as she walked by. But upon her return weeks later, the sighting was confirmed when a larger bird began to pester the ducklings.  The mother duck peeped and peeped to warn her young, but the gosling, now grown significantly let out her characteristic "honk," and all quickly hovered together around the mother duck who offered the needed protection.  Somehow, the ducks didn't know a "stranger" had violated their boundaries.  Good thing because the "stranger" became a friend.
Contemplative sitting has a way of dissolving boundaries.  Our daily sitting opens us to befriending strangers: both within and without. We begin to recognize that they too can become friends and at times offer needed protection mostly from our own small-mindedness. More to the point, we begin to realize our oneness with all, even with the Divine who has long accompanied us despite our lack of recognition. It's a presence that can startle us in times of danger, but more often than not simply wakes us up to the wonder of its all surrounding love.
Keep sitting!
---
JUNE 2017
Incredibly, the geologist said, "All my life rocks came in boxes."   He was reflecting on his life-long career teaching at a local college.  I guess he ordered the rocks he needed for class from Amazon!  As he approached retirement he decided it was time for the real thing.  He booked a two week trip hiking with others through the mountains of France.  He hasn't stopped talking about it since.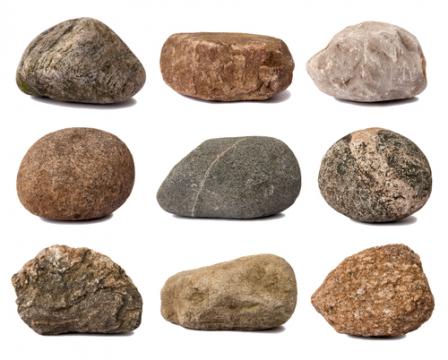 More than ever it is time for the real thing in our world today–real encounters with the divine, with other people, with the natural world and with ourselves.  A regular commitment to contemplative sitting, with others if possible, opens the way to such encounters.    Day by day we practice:  we practice listening to the silence, we practice letting go of our thoughts, all so that ultimately we become practiced in letting go into the Divine.   That's when we know life does not come in boxes!  We experience a deeper passion for life as we live and move and have our being in the one who declared, "I have come that they  will have life and have it to the full."
Happy summer, and happy sitting.
---
MAY 2017
Once upon a time there was a little girl whose family moved to a new house.  It was located in an area surrounded by trees and grass and streams.  One day while playing the little girl caught a frog.  It was big and green and beautiful.  When she learned that the family was going to take the train to visit grandma she excitedly told her father that she would like to bring the frog along too. Her dad helped her build a carrying case of sorts and she proudly transported the frog back and forth on the train.  Upon their return, they walked passed a cemetery to their home.  Her mom asked, "Well, are you going to let the frog go?"  Flabbergasted by the question she responded, "No, I love it.  Why would I let it go?"  Her mother responded, "If you keep it, it will die; if you love it, you will let it go."
There is a real art in learning to let go.  It is a skill and like all skills it is learned by practice.  Daily as we engage in contemplative sitting, lettin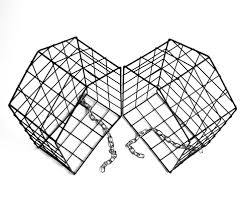 g go of one thought after another, an interior template is created within us in the pattern of "The One who emptied himself." Over time a new kind of spacious living emerges, born of the certainty that each act of letting go is taken up into a love which continues in our own day to conquer even death.
The little girl released the frog, albeit with tears in her eyes.  It was the beginning of a long journey.  Do you know it?  Keep sitting.
---
APRIL 2017
Air travel is an interesting phenomena. Although most of us are at ease with it these days, people report differing l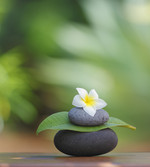 evels of comfort with regard to their location over land or water. Some feel  more safe over the former, others the later.  Ultimately could it be a question of grounding even when we are at 35,000 feet?
The regular practice of contemplative sitting is its own unique phenomena. So many people report their days are different when sitting is an integral part of it. Even if the day is full and you feel as if you might be moving just a bit too quickly, folks report a sense of being anchored, held, or grounded. Annoyances and disappointments don't vanish from our lives but we find ourselves responding differently.  Time doesn't "fly away" and necessary tasks accomplished with greater ease.  Ultimately we begin to perceive "from a different platform," as Cynthia Bourgeault says in her most recent book, The Heart of Centering Prayer.
This is the season of the year when we are ever so conscious of the emergence of new life, even in the most unexpected of places. Could the Universe itself be reminding us that existence, though passing through death in myriad ways, is ultimately grounded in life?  Isn't that what Moses knew as he led the people out of Egypt?  Isn't that what Jesus clung to as he surrendered his life?  Is not even death's groundedness in Life a way to think about Resurrection?  Do we not know it in each moment of letting go, both in contemplative sitting and in life itself?
Keep sitting and a blessed Easter to all!
---
FEBRUARY 2017
There's a lot to be said about living in what's being called a "Post-Truth Era."  The questions, the un-truths, and the half-truths, however, are not just coming from the White House.  They are coming from almost everywhere, the pulpit included.  It is perhaps from here that they can inadvertently do the most harm.  Communal contemplative sitting in many ways acts as a fact-checker in the face of all of this.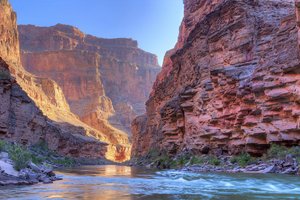 Through the constancy of our sitting the Spirit of God convinces us, as water gradually wears away a stone, of what is most true and most real.  Most especially, any lingering doubts about the totality and incomprehensibility of the Divine's love for the Universe and each of its creatures in their particularity, simply fades from view.  Suggesting, as is heard all too often in places of worship, that any of us can destroy the image of God in ourselves because of any action we do or don't do, just doesn't cut it.  Thank God, we are not that powerful.  What's most inimical about this thought, however, is that it inadvertently gives the rest of us permission to stop loving those who can't or won't come up to our preconceived standards of what is and is not acceptable.
The day in, day out showing up, or perhaps more to the point, sometimes not showing up, for our contemplative sitting, bathes us in a love that cannot be earned, is not dependent upon our own virtue or lack of it.  It is a Love that is unconditional, and recklessly extravagant.  Feast on this Love as we enter the season of Lent.  It is a Truth that admits of no "pre" or "post."  It is a Love that is timeless, yet awaits our continued acceptance as we sit each morning.
Happy Lent and blessed sitting!
---
JANUARY 2017
The water in the river is very clear.  If you look carefully you can see the swan paddling furiously beneath the surface.  The lovely creature seems absolutely determined to get…I wonder where…somewhe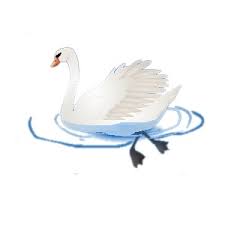 re for sure!    Just the slightest turn and wonder of wonders…she is riding the current.  Another look beneath the surface shows no more frenetic paddling, just an occasional stroke…lightly, gently, first on one side, then on the other, seemingly to stay with the energy stream.
In the best of times this is how contemplative sitting can function for us.  Our fidelity to daily sitting with its continual draw of letting go draws us into the powerful energy stream of the Divine.  All we are to do is remain attentive as we navigate both the peaceful and turbulent waters of our personal and planetary journey around the sun.  Deep listening will be required and decisions will need to be made about if, when and how to respond to the nuances of our journey. No matter the particularity of our choices, it is the dynamism of the energy stream that will carry them and vivify the journey.
What a relief! None of this is completely up to us.  As Rumi reminds us, "Love's radiant oil never stops searching for a lamp in which to burn."  The center, be it fire or water,  will hold.
Blessings in this new year!
An added invitation….with only days before the Inauguration let us join with so many throughout our world to hold our country and our newly elected leaders in prayer for 1 minute at noon on Friday, January 20.
---
DECEMBER 2016
The saying goes " One  picture is worth a thousand words."   If that's true, surely  a "moving picture" is worth a million.  So take a look at this…:   Frankie's Holiday
What does all of this have to d

o with ICCD's virtual contemplative sitting network?   Surely it is the spaciousness of love created by our daily commitment to this practice that calls forth into the center so much of what is in the wilderness in ourselves and in the global community.  There the energy of the child and the feminine can embrace it and so offer healing not only to us but also to the entire Earth community—human and other-than human.
We all pine for the sunshine of a friendly gaze.  This comes to our world most profoundly through the energy of our communal contemplative sitting.  We are then empowered through nothing less than Divine Love living in us to "Open our hearts to everyone."
A blessed Christmas and peace-filled New Year to all.
---
NOVEMBER 2016
With the arrival of Thanksgiving and Christmas soon to follow, we enter the gift giving season.  Nothing is more crazy-making than giving a gift to someone and having her or him do all kinds of gymnastics with the box before it is finally opened.  This is a great metaphor for where we find ourselves after the election.  We have had a long campaign-worth of experiences with the President-elect.  He has given us a good amount of evidence about "what's in the box" and according to Time magazine, 59,794,940 voters don't approve, even though he won the required 270 electoral votes.
When we witness speech and behavior which repeatedly contradicts some of the most critical values of both our Constitution and more importantly the Gospel itself, it is our commitment to those very same values which warn us t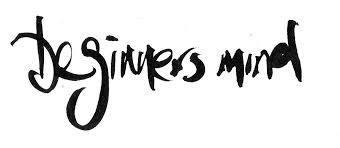 o forget nothing of what we have observed. In truth, however, we have as of yet no experience of him as president.  Interestingly enough it has been Hillary Clinton and President Obama who have been pointing this out to the world.  So where do we go from here?
Therapists repeatedly point out to clients, "You know what happened in the past, but you do not know what will happen this time."  Our Buddhist meditation partners invite us into the "beginner's mind."   Teacher Zenkei Blanche Hartman explains that beginner's mind is innocent of preconceptions and expectations, judgments and prejudices.  Beginner's mind is just present to explore and observe."  Enter the wisdom of Jesus: we know a tree by its fruits.
All of this points inexorably to the need for eagle-like vision in the present moment which is sharpened through the breath-by-breath presence cultivated in contemplative sitting.  Don't waste energy shaking the box.  It will be opened soon enough.   Then who we need to be and what we need to do will have been honed to laser-like clarity through our fidelity to contemplative sitting.  Especially now:  keep sitting.
A blessed Thanksgiving holiday to all!
---
OCTOBER 2016
Sometimes it is difficult to see what is happening around us, either on a personal or societal level.  From the perspective of the latter, this appears to be one of those times.  The loss of innocent civilian life in Aleppo, Syria cries to heaven; the on-going refugee crisis boggles the imagination; and the U.S. election cycle that in many respects defies even minimum standards of decency.  Yet the famous Jesuit Teilhard de Chardin suggested in his book, The Human Phenomenon: "The whole of life lies in seeing. The history of the living world can be reduced to the elaboration of ever more perfect eyes at the heart of a cosmos where it is always possible to discern more."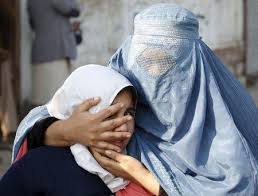 While Teilhard was clearly writing in a broader context he holds out a powerful hope, namely, "It is always possible to discern more." Pious suggestions at hidden meaning in the above situations make a travesty of the unspeakable suffering experienced by people and planet.  Contemplative sitting in the face of it all allows us to hold inexplicable realities in the ambience of a God called by Thomas Merton "Mercy within mercy within mercy."  No trite explanations, no simple solutions, no promises of "pie in the sky when you die."  Only "Mercy within Mercy within Mercy."
———
With the election almost here remember to hold the intention of healing our divisions, choosing for the common good and respecting each other so as to engage in civil discourse. We invite you to do this before the election and until Thanksgiving.
Keep sitting.
---
SEPTEMBER 2016
A few days ago I was doing a program for a group in San Rafael, CA. At the end of the day I asked them to reflect on how they exercise contemplative power. One of the participants asked if there was something we could do in the face of the charged atmosphere of this election. After reflection and conversation we made a commitment to engage in a contemplative practice on a regular basis with the expressed intent to visualize the healing of our divisions, choosing the common good and respecting each other so as to engage in civil discourse. We want to get as many people as we can to join us. Each person will determine the specifics of when and for how long.
Margaret and I would like to invite our contemplative sitting network to join in this. We ask you to focus your contemplative sitting with the awareness of these three things: healing of our divisions, choosing the common good and respecting each other so as to engage in civil discourse as you open yourself to the divine working within you. We ask you to do this for the weeks preceding the election and for some period of time after the election.
In addition, we ask you to visit the Institute for Communal Contemplation and Dialogue Facebook  and send this request to whomever you can. Finally, ask those to whom you send it to, to comment and let us know when they are doing it, how many are participating and where they are.
This is a critical time for us as a people. It is our belief in the power of communal contemplation that creates positive energy  so necessary for this time.
---
AUGUST 2016
It happened at Waterton National Park in Canada, a sister park to the U.S.  Glacier National Park.  We were headed via a small boat to a place called Goat Haunt island.  The whole thing — the lake, the wooded shore, snow capped  mountains, and the U.S./Canadian border carved out among the trees — was wilderness in all its glory.
Suddenly I heard a man behind me say quietly to his son, "Look, a bald eagle."  As I turned to look, I knew I had a choice to make as the boat was moving quickly.  There was time to either look or take a photograph. I chose to look. The scene was perfect:  atop  a cluster of evergreen trees sat a majestic "Bald Eagle" reigning over the panorama.  Moments later I overheard a lament from one of the passengers:  "But I didn't get to take a photo of the eagle."  His companion responded immediately, "But did you see it?"
Contemplative sitting offers us the opportunity to see.  It creates experiences and carves truth and love on our hearts.  Unlike a photograph which we may or may not be in possession of at any given moment, the fruits of contemplative sitting are omnipresent even if not always conscious.  Shall we carry "Bald Eagle Reigning"  forever in our hearts or simply search for the photo?  Don't miss the opportunity to "Sit," and to "See."  The boat of our lives moves ever so quickly!
---
JULY 2016
A recent headline in the New York Times read, "Divided by Race, United by Pain."  In fact, our divisions—both internal and external—are far more profound– as is our unity.  If we could only become more "curious" about each.  Curious?  Yes curious–at least according to author Elizabeth Gilbert of Eat, Pray and Love fame.  She challenges us to choose it over fear. Practitioners of contemplative sitting know that curiosity is born of a spaciousness nurtured by intentional silence.  It precludes knee-jerk, impulsive reactions that estrange us from the divisions hidden in our deepest selves which cry out more for light and healing than for expression.  Curiosity born of contemplative sitting allows these internal conflicts buried deep in our unconscious to see the light of day and so become conscious and even porous.  It works like water falling on stone to soften rough edges and eventually expose the one heart beating at the same time within each of us and all of us, as well as at the center of the Universe.
It is sheer gift, unspeakable love and the most authentic source of our unity.  It waits in the silence underneath all division to simply come forth.  The question for all of us:  Will we give this Love the spaciousness it needs to emerge?
---
JUNE 2016
Summer has begun to weave its delicate web around us here in Northern hemisphere.  The natural world is rushing forward with a profusion of life and color that astounds us all.  Yet, at the same time  some few in the human community seem  caught in a paralyzing web of violence which is unimaginably  destructive causing  untold suffering to both people and planet.
A meditation teacher in our acquaintance recently startled a group with the statement:  "The opposite of death is not life; it is birth."  He continued,  "Life is given, in front of us always; it is there for the choosing, manifesting in myriad forms."    Contemplative sitting invites us into the long and arduous process of birthing not only on the personal but also the planetary level.  It sharpens our vision so that  we are empowered to recognize life hidden under various disguises—even sometimes death itself.
The truth of the meditation teacher's assertion is borne out by the fact that the fruits of summer end not in death but rather in the seed which promises eventual re-birth.  Contemplative sitting strengthens us for the wild and wondrous journey in between.  Perhaps we need to sit outdoors with our eyes wide open in summer.  We may just see something being born!
---
MAY 2016
It's spring and we cut some beautiful long stem red tulips and placed them on the prayer table in a room which has windows on only one side.  Later in the day the tulips were no longer upright.  Each and every one of them had leaned way over to the side toward the light streaming in through the window.   Heliotropism it is called as we all learned in science.
Kathleen Dowling Singh, transpersonal psychologist and hospice worker, in her book The Grace in Dying, writes of humanity's "Theotropism," that is, "A wisdom inherent in humanity that is always and naturally receptive to the Spirit and its vast transforming power."  The issue it seems–and we are all painfully aware of this on both the macro and micro levels– is that all too often life itself seems to blunt this inherent wisdom and make us resistant to transformation.
Enter contemplative sitting!  Those precious twenty minutes during which we make ourselves as completely available as we can to the Divine and which through us all creation– human and other-than human–is turned more fully toward the Mystery at the heart of all creation.   Dowling imagines that it is as if "we are a field of sunflowers, turning, bending, reaching–bathing in the light of God."
Imagine that:  an entire planet, "turning, bending, reaching–bathing in the light of God."  Keep sitting!
---
APRIL 2016
A new energy company has been formed.  It's called Tempest Exploration Company, LLC.  Why is this important to practitioners of contemplative sitting?  Because we think it is elucidates the impact our contemplative sitting can have upon our world.  Just listen:
Activist and author Terry Tempest Williams and her husband, Brooke, recently attended a Bureau of Land Management
Auction at which public lands in the West were being auctioned off to oil and gas companies.  Terry, intending to protest the auction somehow entered through a wrong line, and ended up among the bidders rather than the protestors.   She never did make a bid; however, when unauctioned lands became available at "dirt cheap" prices her "contemplative power" kicked in.  She and her husband bought 1,120 acres on the spot—with their credit card–for a $1.50 an acre!  They formed their company:  Tempest Exploration Company and they intend, she writes   "to 'develop' their land by leaving the oil and gas in the ground until scientists find a way to use it in sustainable non-polluting ways. "  She wrote in a  recent New York Times Op Ed piece, "Tempest Exploration is …the kind of company that… will feed moral imagination.  We need to harness this spiritual and political energy to sustain the planet we call home."  (to read the full article go to:  http://www.nytimes.com/2016/03/29/opinion/keeping-my-fossil-fuel-in-the-ground.html)
Harnessing spiritual and political energy and feeding moral imagination are all functions of contemplative sitting.  Contemplation and action roll over into one another.  We call it "Exercising Contemplative Power."  We frequently end these reflections with the phrase, "Keep on sitting."  Yes keep on sitting, but also, allow your sitting to create new and imaginative ways for you to  be in the world.   Open your own "exploration company!"
---
MARCH 2016
"I know she is very spiritual, so I was surprised she spoke up so strongly on her own behalf," the nurse said about an irritated patient. An interesting comment containing many assumptions (most
untrue) and revealing more about the nurse than the patient.
Authentic spirituality born of contemplative sitting grounds us deeply in the Ever-Abiding Presence that transcends the small self and so allows us to grow strong–increasingly free from reactivity and ego. Authentic spirituality born of contemplative sitting convicts us as resolutely as
water wears down stone that there is more to reality than meets the eye. Authentic spirituality born of contemplative sitting has endurance unmatched even the by the long distance runner. We'd wager that the "irritated patient"–if she was in fact "very spiritual" knew all this. It enabled her to speak, not prevented her.
In these times so trying on both a national and international level, remember as you position yourself each morning for your contemplative sitting that with the letting go of every thought comes a kind of universal vibration of the web that holds us all. It resounds with tones that say justice, love, peace– and a strength born of letting go–is the true song of the Universe. Isn't that what Easter/Passover and Spring are all about?
Keep sitting!
Margaret Galidardi, OP
Nancy Sylvester, IHM
---
FEBRUARY 2016
The media is having a field day with the U.S. primary elections What is most interesting is the way some of the reporters have been wondering about the Democratic debates. "Why," they ask each other, "didn't Hilary or Bernie take that punch? It was a perfect set up." The question underneath the question seems to circle around taking advantage of someone else's vulnerability.
Our debates with family and sometimes even friends are not televised or commented upon by the media. You might be saying, "Thank God," to that. Yet, do you ever walk away from a "debate" of your own wondering why you did not say what you were itching to say?
Meditation teachers worth their salt tell us that through our contemplative sitting the defenses we have built up over a life-time are softened and we begin the journey of returning to our true selves. Scoring and winning are no longer our primary objectives. We gradually come to a place of deep oneness with God, ourselves, each other and all life. So yes, there is a connection between the proverbial "punch not taken" and our fidelity to our sitting practice. Meditation practice effects a fundamental re-wiring o
f homo sapiens sapiens. It helps create a consciousness fit for the future. Now more than ever the invitation—no the imperative–is to keep sitting.
(We won't touch the Republican debates with a ten foot poll! You might enjoy a peek at cover of the February 1 New Yorker magazine. Check it out at: http://www.joeydevilla.com/2016/01/25/donald-trump-of-the-cover-of-the-new-yorker/)
---
JANUARY 2016
The cherry blossoms, dogwood and forsythia have bloomed; the hyacinth has broken ground; the skunk cabbage in the woods has shown about an inch and a half of itself and the calendar says January! All of the above organisms are simply responding to external stimuli and that—the external stimuli– is precisely the problem on our warming planet. It is more than a little terrifying. Is there anything for us to learn in all of this?
Pope Francis gets us thinking in the right direction when he reminds us, "The external deserts in the world are increasing because the internal deserts have become so vast." (Laudato Si # 217) One way to look at our morning contemplative sitting is that it is a way to prevent the desertification of our own hearts. In the milieu of contemplative sitting the stimuli comes from the Divine
and we are the ones invited to bloom. In this context each and every blossoming is appropriate. So morning by morning we sit mindful of the fact that we have been promised that our patient endurance will win our lives. (Lk. 21:19)
The poet Drew Dillinger queries: "What did you do when the Earth was unravelling? Surely you did something when the seasons started failing…?" Surely we did. Practitioners of contemplative stting grow to experience the world to be saturated with the presence of the Divine and so acting on behalf of justice for people and planet is simply the other face of our sitting. It is a wholesome way to enter the New Year. May you know this with all your heart and may 2016 be filled with blessing for each of us and for the entire single sacred community of Earth.
---
DECEMBER 2015
Michael Holleran is a Jesuit priest  and Sensei ministering in New York City.   In years past he resided for a substantial amount of time at  Grande Chartreuse,  a Carthusian monastery nestled deep in the French Alps.  If yo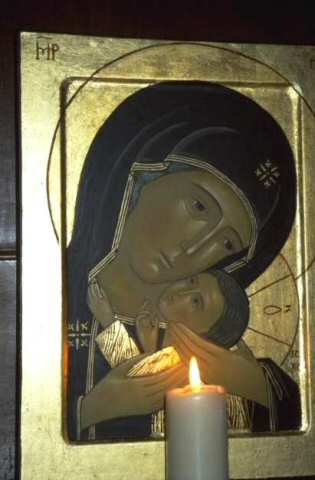 u saw the film Into Great Silence you will have some idea of how each of the monks residing there lives by himself in silence and solitude in a two room enclave.  Michael explains that the first room which serves as a kind of entry way into the second is dedicated to Mary, mother of God.   There is nothing in that room save a prie-dieu, candle and simple icon of Mary.  Mary he points out to us is quintessentially symbolized by the emptiness of the room.   Yet, we know Mary to be FULL—full of grace and truth and yes even of God.  She is that though, Holleran points out, precisely because of her emptiness.
This paradoxical truth is borne out by nothing less than the Universe itself.    Mathematical cosmologist Brian Swimme has described the quantum vacuum of the Universe—its emptiness– as full.  He tells us that the vacuum or emptiness of the Universe has been found to be full of life which is constantly seething forth.
In this season when our culture encourages to acquire more and more, our contemplative sitting reminds us that the pathway to authentic fullness runs through utter emptiness.  That is, it is by letting go of thought after thought so that we can turn more fully into the Divine while sitting, that more and more space is readied for the living God within and around us.  Once again through emptiness new Fullness enters our world.    What a gift to give!
Blessings of this Advent/Christmas/Hanukkah season be yours
Photo: http://www.chartreux.org/en/monks/diaporama-monk-day.php
---
NOVEMBER 2015
It's here….that time of year when we go into increasing darkness.  Our first response?  "Quick put on the lights."  While our deep intuitive knowing resonates with the wisdom of spiritual teachers from all traditions who tell us that there is an aspect to existence which can be found only by going into the darkness of the depths, we instinctively recoil from such a journey.  We want to go into the dark with a light.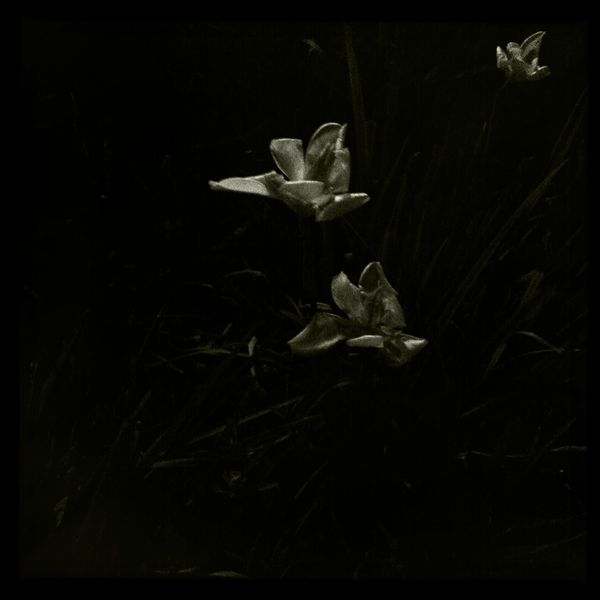 Kentucky poet and farmer Wendell Berry offers some wisdom here:  "To go into the dark with a light is to know light; to know the dark, go dark."
So, morning by morning we sit, perhaps in a room lit only by candle light.  Inevitably our fidelity to this practice unleashes resistance—at times ever so subtle– to a life given over fully to the Divine.  And yet we continue impelled by deep desire that paradoxically is activated  by the very fecundity of darkness.  Such deep mystery—it is the journey  of the seed.
Perhaps that is why Berry continues his poem by holding out a tantalizing truth:   "the dark blooms and sings."
Keep planting seeds in your own life and the life of the world.  Keep sitting.
"The essence is emerging," said the 80 year old cloistered nun about the message conveyed in both speech and action during the Pope's recent visit to the United States.  She continued, "The tension between the extremes has become so great that this was bound to happen."
What an apt description, not only of the Pope's visit, but also of contemplative sitting.  Morning by morning, we let go, we give over just a bit more deeply, with just a bit more clarity of intention. The essence of us emerges. The true self emerges. The Christ self emerges. Call it whatever you wish. It is as Merton says, "The pure glory of God in us," and it does emerge. The Pope saw it in Dorothy Day and Thomas Merton.  We saw it in the Pope.
The tension in co

ntemplative sitting builds around the process through which we come to recognize this essence emerging in ourselves.  Spiritual practitioners through the centuries tell us it emerges paradoxically, as an acute awareness of our faults and at times a vague uneasiness with ourselves even as we continue to function and produce at high levels. The tension breaks as this vulnerability leads us to a unique kind of intimacy with the Divine.  We come to realize existentially that it is the pure glory of God in us that is actually moving through us.  And it has been all along.
This is the ease we witnessed in Pope Francis.  It is an ease also available to us.  It is the energy which creates societies based in justice for people and planet.  Keep sitting.
---
SEPTEMBER 2015
September can be such a bitter sweet month.  On the one hand we are surrounded with bounty and beauty and the other hand we know all this is happening because the full, rich life of summer is coming to an end.    We know the beginning of autumn carries with it the promise of spring, but we find ourselves not ready to let go of summer.  For most people autumn is a time of beauty,  but in between it and promise of new life hidden in its seeds is the reality of another winter.  That is another story all together!   If the truth be told our struggle with the change of season mirrors our struggles with life itself.  Simply said most of us find it hard — at times at least– to let go.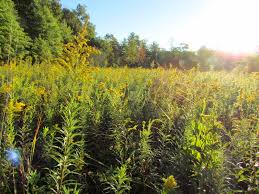 Yet, consciously letting go—over and over again—is the work of contemplative sitting.  It prepares us not merely for the change of seasons, but also for those moments when life itself asks us—no–demands  us—to let go.   Contemplative sitting creates a disposition of openness within us.  It is a posture of "letting come" as described by Otto Scharmer. Over and over again as we let go of our thoughts a pattern of processing which, our preferences notwithstanding, welcomes everything.  We learn to both let it come and let it go.  Daily contemplative sitting re-wires our brain and softens our hearts so that we trust the God of life.  Autumn is a great time of year to lean into this learning.   Happy Autumn….happy letting go…happy sitting!
---
AUGUST 2015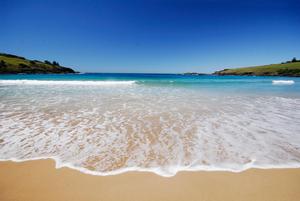 Picture this:
It's a lovely morning at the ocean. The breeze is blowing gently and the tide is way out with remnants of waves rolling softly onto to the shore. A woman is carrying her year old son who is barely walking to the water's edge.  She stops a good foot or two before the water and gently places the baby in a sitting position down on the sand.
She then continues walking but now with her back to the water so she and her son can clearly see each other. She stops a few feet in front of him and calls to him. The baby moves to a crawling position and cautiously moves towards Mom. The child notices the water immediately in front of him, stops and backs up.  Mom calls to him.
He starts back towards the water and this time crawls in, enjoys it momentarily and then turns back again to the dry sand. All the while Mom stands there watching, smiling and calling to him. This goes on multiple times. Each time the baby crawls farther into the water.
Finally when the baby shows he is clearly comfortable in the water, Mom picks him up and carries him, to his absolute delight, into water that is way over his head.
So like us in our encounter with the Divine. Perhaps we might envision contemplative sitting as the loving mother who positions us, coaxes us, and finally carries us into the sea of the Divine.  Have you been in the water at all this summer?
Summer has always been a special time.  Ocean waves crashing in on a silent and sandy beach early in the morning is its own special meditation seat unequalled by any other.   It has a profoundly stilling effect on both body and spirit.
All of a sudden the silence is broken…a group of men's voices are yelling something.  The sound is carried across of a couple of miles of both beach and highway.  Acute listening deciphers the words:  "We are all fire up."  Again and again it is repeated more loudly and with greater and greater vehemence, . . . shall we say violence . . . each time.  What is going on?
Finally the mystery is solved by a brief car ride which follows the sound.  It's a Marine Corps event.  About three hundred young adults, all of whom are "preparing  to enter military"— easily 98% are young men of color with a  handful of young women.
Two kinds of mindfulness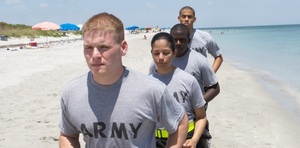 practice:  one rooted in the strong, rhythmic rise and fall of the ocean; the other rooted in engendering rage.  They meet that morning on the beach. They need to meet in us.  They need to meet in our world so that the one can transform the other and create new possibilities for peaceful global engagement.
Keep sitting and happy summer!
---
JUNE 2015
A true story:  You hear a knock on your door.  Upon opening it a gentleman from mining company is offering you a chance to be given $10,000 on the spot.  All you have to do is sign a contract and commit to selling your land.  The contract outlines the time line for your reception of the additional million or two you will receive during the course of the next years.  Never mind that what used to be your home will be turned into a huge mining pit.  Never mind that "your" well water will be contaminated and the air polluted with miniscule cancer causing particles.  What to do?  You do "own the land," and common wisdom holds that therefore, " you can do what you wish with it."   Your neighbors lovingly remind you that "your" polluted well will mean they can no longer drink "their" water nor breathe "their" air without risk of inhaling carcinogens coming from "your" land.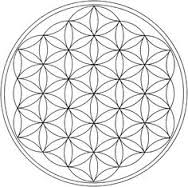 If you've been reading these updates regularly you know exactly where this is going…back to your meditation seat!  Day in, day out the mysterious process of communal contemplative sitting, even though we are not gathered in the same room.  Day in day out, the mysterious process of communal contemplative sitting even though we live in different states, even different countries with widely divergent time zones.  Day in, day out the mysterious process of communal  contemplative sitting weaving us together with all our differences,  into the tight-knit fabric of one Earth community, held within the Divine Matrix.   Who holds that deed after all?  It's one thing to know the answer in your  head; quite another to feel it with every fiber of your being.  Inhabit  your meditation seat. It is the seat of authentic wisdom and  the teacher par excellence!
---
MAY 2015

Have you seen the splendor of spring…."this spring I mean?"  Have you really seen it?  Grass that is green once again, cherry trees flowering, daffodils and tulips blooming, birds reappearing? If you think you might have missed its full splendor, then you might want to go back inside!  Inside? Yes, go back inside to your meditation seat. (Of course this can also be done outside if you are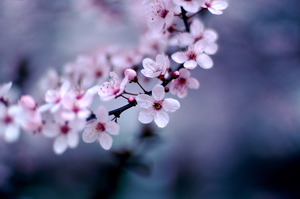 really on your meditation seat!) Begin again…counting your breaths, saying your mantra, letting go of your thoughts.  Allow Presence to greet you there in the stillness.  Waiting there for you, as David Benner in his book, Spirituality and the Awakening Self  suggests is the experience of an "inner stillness that is deeper than inactivity."
Then you might want go back outside and,  touching into that stillness,  allow this spring, that daffodil, this tulip to speak to you, revealing its "isness," proclaiming to you  "Here I am, never to be seen again as you are seeing me in this moment."  Or you might return to a task at the office, a gathering of friends, and/or  the mundane chores of the day in the midst of the very hectic pace that seems to typify all our lives these days.  This time another experience awaits you: the inner stillness spoken of above is also deeper than activity. You are profoundly grounded, lured and coaxed into being present to the Presence found in the inexhaustible richness that is each moment.
Go back to your mediation seat…begin again.  Happy Spring!
Margaret Galiardi, OP
Nancy Sylvester, IHM
APRIL 2015
Kathleen Dowling Singh is trained academically in transpersonal psychology and works as a mentor for deep psychospiritual growth work. She lectures widely throughout the United States on spirituality at the end of life, spiritual transformation in the midst of life, and meditative and contemplative practices.   At the end of her book, The Grace in Dying, Kathleen recalls being invited to be the keynote speaker at an important conference.  She was specifically directed by the organizers to make certain that conference participants "go home with bullet points of information, how to's they could hang onto and share when they got home."
How like us are the conference organizers! "What is happening as I sit morning after morning?"  "Am I making progress?"  "What am I getting out of this contemplative sitting?" "Am I changing?"  "Is this the most productive use of my time?" We want our own bullet point list of information—some facts we can hold onto that assure us that contemplative sitting is worth it after all is said and done.  Instead we get some few moments of deep peace,  a greater number of experiences of   letting of the that incessant string of thoughts and ideas that stream live both day and night, an increasingly clearer sense of ourselves warts and all!
Singh knew even as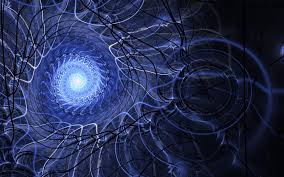 she addressed the conference participants that there was "no list, no how to's" to be taken home.  Rather she hoped that her listeners, "would walk out of the room bigger people, deeper beings…a bit more saturated with depth."  Is this not what sends us back to our sitting day after day?  Is this not our ultimate hope for our communal contemplative sitting:  that we might become as individuals and as a global community more saturated in the depths of the Divine?
As the light and warmth of the sun returns and new life bursts forth everywhere in the northern hemisphere, may our sitting remind us that each of us individually and all life communally is in fact just that, saturated in the depths of the Divine.
---
MARCH 2015
These strange and troubling times are precipitating some very strange conversations even among healthy people. A friend spoke of standing on line in a store waiting to pay for her purchase and having the question occur to her, "Now where would I go if someone came into the store and began shooting?" Another person who travels daily by public transportation into a large metropolitan city, hearing the first story remarked, "I think about that every day." A retired school teacher reminisced about an in-service offered by the local police to equip the faculty to deal with emergencies. She reported how they were instructed that if a child did not make it to her/his classroom before a lockdown, the child was to be left out in the hall. "To do other," the officer reported, "would be to endanger the lives of the rest of the students." The teacher, shocked and bewildered by the instruction noted how it was made with "absolute rationality." A friend listening to the story quipped, "It was and that's precisely problem."
Spiritual teachers speak frequently about the need for "the mind to drop into the heart." Practitioners of contemplative sitting often comment that the longest journey is the one from the mind to the heart. Practitioners of contemplative sitting also know that journey to be assisted through daily sitting. As the interior template of letting go of the self is strengthened through the consistent letting go of our thoughts, strange and noble notions such as compassion, courage and trust are born. These in themselves may well be at least partially the antidote to the strange and troubling times filled with strange conversations. May you be blessed with strong sitting and strange and noble notions.
Nancy Sylvester, IHM
Margaret Galiardi, OP
---
FEBRUARY 2015
Recently a specially requested ICCD program dealing with Contemplative Practice and Leadership began, as you would expect, with a period of communal contemplative sitting. It was agreed upon that the group—close to twenty people– would engage in two, twenty-five minute periods of sitting with a period of walking meditation in between. As the program progressed and the assembled group reflected on the experience of the sitting one member noted how the second sitting became challenging to her. "And so," she remarked, "what I did was to allow myself to ride on the energy of the group."
We are all "riding on an energy" other than our own. The Universe itself, now estimated to be some 13.8 billion years old, rides on the energy of its mysterious initial flaring forth—and so do we humans, understood today to be the Universe come to consciousness. The program participant's somewhat intuitive move to "allow herself to ride on the energy of the group," goes far beyond a clever move in the face of distraction or boredom. It in fact expresses the consciousness expressed in the very structure of the Universe. We are all connected; we are all one. We embody this every morning as we sit, knowing well that we are riding on an Energy desirous of carrying our global community to new levels of conscious connectivity. May this awareness bring new depths of peace to our sitting. As Thich Nhat Hanh reminds us, "We are already what we want to become."
Margaret Galiardi, OP
Nancy Sylvester, IHM
---
JANUARY 2015
Dear CSN Friend
John Muir, the famous conservationist (some would also call him a nature mystic) is known to have remarked, "Look for anything in this Universe and you will find it hitched to everything else." This is an interesting lens through which to focus our daily contemplative sitting as we turn into a new year. As we breathe, we are connected not only to every breathing being , past present or future, but we are also connected to the very Source that bestows this precious gift. Even literally then, Muir was correct. How could he have intuited what cosmologists would suggest centuries later: that universe resembles a gigantic web?
Regardless of what method we use every morning, as we sit we do bring some level of mindfulness to our breathing in and breathing out. As we drop down deeply it is possible to experience a greater connectivity to the whole as we abide in the Source from which all breath emanates. Imagine what 2015 might look like if individuals and groups, political parties and nations, believers and non-believers, experienced this visceral level of connection? Would the cosmic web vibrate with new resonance? It simply needs to begin somewhere and then it spreads everywhere. That's how webs work! Is this a gift the world might receive through our communal sitting? So be it! So be it! A blessed new year to all!
Margaret Galiardi, OP
Nancy Sylvester, IHM
---
December 2014
Perhaps you have been lucky enough through these autumn months to be walking in an area graced by the presence of the milkweed plant. Perhaps too you came upon the pod just as it began to open and were treated to the sight of hundreds of seeds packed ever so tightly into their two or three inch long home. A return visit just weeks later would have found the pod fully open and tiny seeds attached to their "parachutes" being gently prodded lose by the wind, about to begin the journey leading to their subsequent germination who knows where. Close inspection of this sight reveals remarkable beauty and grace.
The entire process is so reminiscent of contemplative sitting. Early in the process so much is packed so tightly inside us. The passing of time and fidelity to the practice of sitting regardless of outcome leads gradually to an opening and eventual loosening of our hold on our lives with our gifts and talents. As we learn to both "let go" and "let come" we are possessed of remarkable beauty and grace, even though at times, unlike the milkweed seed, we may experience fear, frustration, anger and a whole host of feelings. Eventually these too become gifts offering precious insight to those more superficial aspects of ourselves which are resistant to being prodded lose for the parachute trip.
When all the seeds are gone from the pod what remains is a strong and sturdy "container," reminiscent of what is called, "The True Self," or "The Christ Self," the gradual emergence of which is the point of contemplative sitting in a world desperate for transformation. As we move into the very busy season of Advent and then Christmas don't succumb to the allusion of being too busy to sit. The world can't afford it and neither can you!
Advent and Christmas blessings to you and those you love.
---
November 2014
In a book entitled The Grace in Dying author Kathleen Dowling Singh quotes Stephen Levine, the American poet, author and teacher be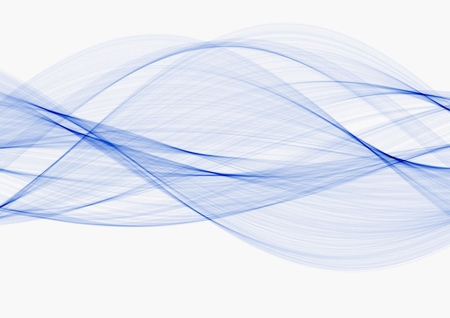 st known for his work on death and dying as follows:  "If you made a list of everything you own, everything you think of as you, everything you prefer, that list would be the distance between you and living truth.  Because these are the places where you'll cling.  You'll focus there instead of looking beyond."  Singh continues:  "Unfortunately, it sometimes seems that the tighter the sense of self as a being separate from other beings, the more contracted one is, the more one feels physical as well as existential pain.  The two are inextricably bound, one with the other."
Contemplative sitting on the other hand, readies a kind of interior template for letting go.  That is, the more we release those annoying thoughts that insist and persist on popping up during our time of sitting, the more we develop what Cynthia Bourgeault calls "The muscle of consent and surrender." We move toward the "Living Truth," which we know to be our true existence in the Living God.
Make the list that Levine speaks about.  Move away from the contractedness Singh speaks about.  But foundational to it all is contemplative sitting.  Through this the living God will create in you a heart that knows its connectedness with all beings and most of all your existence in nothing in less than the Divine.
---
October 2014
If you were fortunate enough to have attended the People's Climate March on Sunday, September 21st you would have experienced many moving events.  One, however, topped them all.   Here's how it happened:
If you had gathered with the faith communities on 58th street you would have been among the last groups to enter a highly regulated march.  While waiting you would have been regaled with music, song, formal vocal prayer from many traditions: 
Hindu, Buddhist, Jewish, Muslim, Christian, and with moments of deep silent prayer, a practice which cuts across all the traditions.   After some three hours of waiting—standing in a relatively confined space– the barrier was drawn back and you would have entered the flow of the event.  Your initial steps would have taken you around Columbus Circle onto Central Park West, heading downtown.  It happened then, after some brief minutes of walking.
To your left, on the lawn of Central Park within easy eye-shot of you and your fellow marchers, you would have noticed approximately eighteen to twenty people, lined up in two rows, facing the marchers and sitting zazen (the cross-legged posture employed by Buddhist practitioners for sitting meditation.)
Right there in the middle of NYC you would have witnessed some 400,000 people with their collective attention focused on the plight of Earth,  the harnessed energy of collective contemplative sitting, and finally, the most provocative, "the space in-between."
What is this "space-in-between?"  A bridge leading from contemplation to action?  Perhaps; but maybe  better said,  a fulcrum balancing two differentiated forces, both needed,  each in need of the corrective energy of the other.  As you engage in contemplative sitting every morning, you are the zazen practitioners.  As you get up from sitting to commence the activities of your day, you are the marchers—in both moments an Energy is embodied in you that is not one and not two and desperately needed by our world today.  Keep going on!
Margaret and Nancy
---
September 2014
Have you noticed the subtle change of light?  Where the bright mornings are later in their arrival and  the evening darkness falls earlier.  Summer is beginning to yield to autumn.  Scientists tell us we have the four seasons because billions of years ago a huge asteroid slammed into Earth knocking it onto a titled axis.  As the Earth turns sunlight is received at slightly slanted angles.  Hence the four seasons.
If you are feeling as if Earth has been slammed into more than once this summer, only this time by  geopolitical and meteorological events, you have plenty of company.  A friend once said he felt like a kite drifting through the sky.  The only difficulty was that no one had the string.   Does this resonate as a  an apt metaphor for our global community?
Perhaps in an effort to stay grounded you are hearing TS Elliott in your head:
I said to my soul, be still, and wait without hope
For hope would be hope for the wrong thing; wait without love
For love would be love of the wrong thing; there is yet faith
But the faith and the love and the hope are all in the waiting.
Wait without thought, for you are not ready for thought:
So the darkness shall be the light, and the stillness the dancing.
As we sit every morning holding the intention of personal and societal transformation we know "meditation is not what we think."   We sometimes know a darkness in which we can only wait.  On this planet though, the cycle of the four seasons has schooled us in a "darkness which shall be the light."  So has He who returned transformed from the grave.  Let us not lose heart.
Margaret and Nancy
Institute for Communal Contemplation
and Dialogue
8531 W. McNichols
Detroit, MI 48221
www.iccdinstitute.org
---
August 2014
Just when we thought things could not get worse, they got worse—a lot worse:  outright war in Israel/Palestine, the downing of a civilian passenger jet,  and the vile and odious treatment of the remains of the victims.  What are we to make of all of this?
National Public Radio aired an interview with a Dutch priest that was replete with wisdom.  Acknowledging the understandable anger of family members and noting that it was way too early for forgiveness, he spoke eloquently nevertheless, about the need for his people to keep their hearts soft.  This feels like an almost impossible task in the face of such heart-rending grief.   Yet we are reminded by all the spiritual traditions that in situations of this sort which call us to a depth of response that supersedes human capacity God does step into the gap.
We return then each morning to our place of contemplative sitting wordlessly  awaiting God's healing touch on all who mourn  in Holland, in Palestine/Israel, and in so many other places around the world.  After all is said and done, it really is the only thing left to do.
Margaret and Nancy
---
July 2014
Over and over again down through the centuries sages have told us that nothing in the Universe is ever wasted.  Who could ever be blamed for feeling that the recent news coming out of Iraq gives lie to this wisdom?  Once again we are forced to look at images and hear stories which simply break our hearts.

Perhaps now is the time to focus our collective contemplative energy on healing for that ancient land and its long-suffering people.  Who can imagine what might happen if all 300+ of us participating in ICCD's Contemplative Sitting Network were to focus our sitting for the coming month on the intention of peace in Iraq?Studies have shown the remarkable impact of focused intention for healing centered on a particular intention or area of the world.  If you are so inclined you might wish to check out Lynn McTaggert's book Intention.Another option might be to turn to the poet Denise Levertov and invite her insights about prayer to sink deeply into your being.  She writes in a poem entitled, "For the Asking," of prayer's "…Dynamic action that scoops out channels/ like water on stone, or builds like layers/of grainy sediment steadily/forming sandstone…."Then again there's Jesus reminding us, "Truly I tell you, if you have faith as small as a mustard seed, you can say to this mountain, 'Move from here to there,' and it will move. Nothing will be impossible for you."A final word of caution:  More important than empirical evidence and lovely quotes about the efficacy of contemplative sitting,
 is the simple commitment to keep at it even when it seems nothing is happening.  This, more than anything, redeems the wisdom of the sages.See you in the morning……
Margaret and Nancy
---
June 2014
It is not usual for people like yourself who have been engaged in contemplative sitting on a regular basis to report experiences of deep stillness and peace or even of "touching the Divine."  Consequently you may find yourself wanting to sit for longer periods, or even adding a second session later on in the day to your routine.  This is wonderful.
However, there is an amusing image which also offers us something to remember. Two monks are depicted in the desert.  One seems to be levitating upward off the face of Earth, while the second is trying to pull him back down to Earth.  This image captures the wisdom of Carmelite nun Constance FitzGerald who writes profoundly about deep contemplation while also reminding us in no uncertain terms that the fruit of contemplative sitting is a radical love for this world, and a determined commitment to nurture and protect it.  Through our contemplative sitting, the heart of God is being etched ever more clearly in our being.  We begin to realize anew what the Gospel of John tells us:  "God so loved the world…."
The Kentucky poet and farmer Wendell Berry, reminds us "Love, incarnate and indwelling in the world, summons the world always toward wholeness."
In its finest moment contemplative sitting leads us to ask if we too love this world and are responding to the Divine summons.
Blessings to one and all!
Margaret and Nancy
---
May 2014Recently I participated in a Spring wild flower walk through a local preserve.  The guide explained that due to the policies of the County regarding programing events of this sort, the date for the walk had to be determined months in advance.  The only problem with this, he further explained,  is that "the weather did not cooperate." Hence we had a wild flower walk with no wild flowers in bloom!Things get delayed through all sorts of events…or the lack thereof.  The world is very much in need of a unique spring bloom:  war threatens in Europe; young girls are sold into slavery at markets in Africa; the effects of climate change stare us in the face while 60% of U.S. citizens still doubt  the existence of global warming.  Of course all of this of has seeds in our own hearts.Does our commitment to daily contemplative sitting matter in the face of all this?  The invitation to continue with our daily sitting is in fact, an invitation to tend to the peace, compassion and truth that needs to be born within us precisely so that it might break through in the soil of the Ukraine, in the heart of a Nigerian Boko Haram leader, and in the minds of U.S. citizens.This kind of wild flower bloom can only be hastened by the spaciousness of heart created by daily contemplative sitting.  Are you still up for it?Blessings to one and all!
Margaret and Nancy
---
April 2014
Springtime is truly special when winters have been particularly harsh. Have you noticed that the long cold winter has somehow made the grass appear greener, and the flowers even more exquisitely beautiful? Contemplative sitting–sometimes with its own equally long cold periods– works the same way on its practitioners. Then we offer our own beauty to the world.Sufi master Llewelyln Vaughn-Lee says it this way:
As we silently work upon ourselves, the energy of our devotion becomes a point of light within the world. At the present time a map is being unfolded made of the lights of the lovers of God. The purpose of this map is to change the inner structure of the planet. In previous ages this energy structure was held by the sacred places, stone circles, temples and cathedrals. In the next stage of our collective evolution it is the hearts of individuals who will hold the cosmic note of the planet. This note can be recognized as a song of joy being born within the hearts of seekers. It is a quality of joy that is being infused into the world. It is the heartbeat of the world and needs to be heard in our cities and towns.
Happy Eastertide from all of us at ICCD….and keep sitting!
Blessings to one and all!
Margaret and Nancy
---
March 2014
Many spiritual traditions have special times when adherents are encouraged to intensify their practice.  To mention just a couple, Christians have Lent and Buddhists have the Ango.   Sometimes traditions suggest giving things up during this special time; others advocate doing more— loving God it seems by either subtraction or addition.We, at ICCD, would like to introduce multiplication into the mix.  For example the story is told of someone who, after practicing contemplative sitting for the first time, exclaimed, "I am a total failure; I must have had 10,000 thoughts in twenty minutes."  To this the Trappist monk Thomas Keating responded, "Wonderful! 10,000 opportunities to return to God."  (That is:  one contemplative sitting period X 10,000 thoughts = 10,000 opportunities to return to God!)Contemplative sitting is a kind of multiplication that seizes the moment and expands the potential in every breath.    It is as theologian John Haught says,  "Encountering the inexhaustible depth of the present moment that remains unspoken."  Try multiplication this Lent!Blessings to one and all!
Margaret and Nancy
---
February 2014
Many of you have been engaged in ICCD's Contemplative Sitting Network since last year.  You have received monthly emails at the beginning of each month urging you to continue and deepen in this daily practice.This month we invite you to reflect on your experience of contemplative sitting. How has it been for you?  Is there a question presenting itself to you about which you would love to hear some musings?  Please email us your thoughts at iccdinstitute@aol.com and we will make them the subject of future reflections.  (Please put CSN in the subject line of your email.)
As we continue our daily sitting for personal and societal transformation let us stay grounded in the poet Wendell Berry's words:
"There are no unsacred places.  There are only sacred places and desecrated places".May our daily sittings make more and more space for the sacred.
Blessings to one and all!
Margaret and Nancy
---
January 2014
The great spiritual teachers down through the centuries have always encouraged what's been called, "A Beginner's Mind." What better time for "A Beginner's Mind," then these opening days of a new year?
Whether you have managed to keep to your daily contemplative sitting, or whether the hectic pace of the holiday season has thrown you off now and then, we at ICCD's Contemplative Sitting Network, invite you to begin again.  In fact, beginning again in each moment is the heart of our communal contemplative sitting.  Moment by moment, through our breath or through the use of a mantra, we give ourselves and our world back into the hands of Love, trusting that Love will "Make All Things New."   In this great exchange of love and energy we meet each other every morning between and 6 and 7:30, each in her or his own time zone, from Alaska to Maine, including Ontario and Mexico.   A Blessed New Year to each of you!
Margaret and Nancy